Cold Storage Monitoring (CSM) is focused on delivering state of the art environmental monitoring services to cold storage warehouses and distribution facilities. Our systems use innovative advanced network technology to connect your cold storage equipment to our advanced data processing and analysis technology.
Cold Storage Monitoring is focused on delivering cost-effective, easily implementable temperature monitoring services for cold storage facilities. Cold Storage Monitoring can ensure equipment integrity to prevent the loss of frozen goods and cold inventory. Cold Storage Monitoring is here to provide you an easy, customizable monitoring system that can be integrated within your existing production or distribution facilities.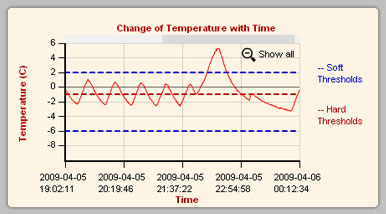 Contact us today and we'll assist you in all of your environmental monitoring needs.