Enviromon Data logging system
A variety of sensors can be connected and monitored, it consists of a data logger, converters (up to 10 per logger) and up to 40 sensors. It automatically measures and records: temperature, humidity, current and other parameters either directly on a PC or on its internal memory that can store up to 250'000 sample.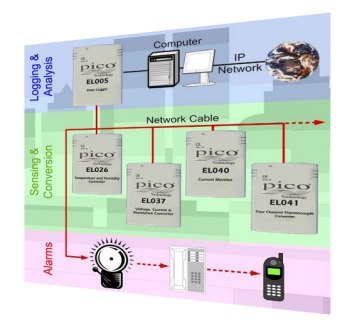 For more information about Enviromon, follow this link : www.abuaisheh.com/index.php
TC 08 thermocouple data logger
TC 08 data logger offers industry leading performance, specially used for thermocouples (works with all known types) and includes cold junction compensation. It also can be used for any sensor that has an output in milli volts.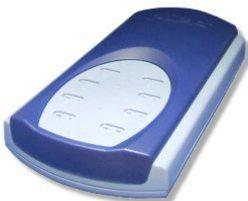 Educational Data logger
Dr. Daq
can be used to measure temperature, sound level, light intensity, resistance, current, voltage, and humidity, It's also a scope and a signal generator with an arbitrary wave generator, plus many other features, for more info please visit www.drdaq.com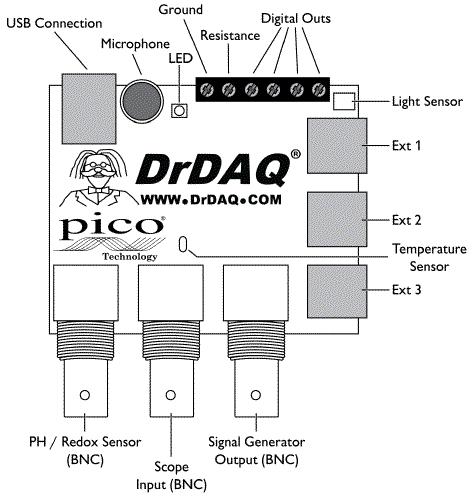 High Resolution Data Loggers
ADC-24
16 channel 24 bit, is the ultimate data logger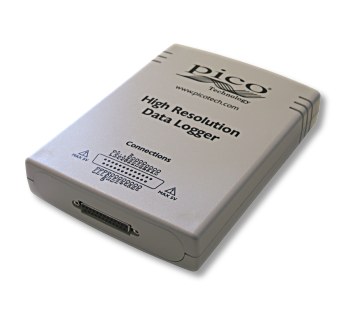 PT104 data logger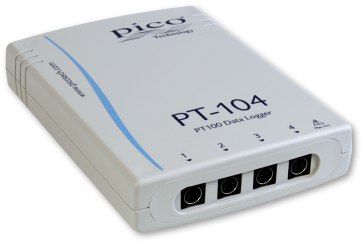 For PT100 temperature sensors, very high resolution